Square Cut Folders
£13.95
Q-connect coloured lightweight, foolscap folders. Ideal for filing loose papers with pre-punched holes for filing clips. Folders fit neatly into suspension files.
SKU:

KF260
Categories: Educational Supplies, Filing, Stationery
Tags: 100, 100 pack, a4 folder, a4 folders, a4 square cut folders, blue, blue document wallets, blue folders, blue square cut folders, buff, buff document wallets, buff folders, buff square cut folders, cardboard, cardboard folders, cream, cream square cut folders, document folders, document wallets, educational supplies, Filing, folder, folders, green, green document wallets, green folders, green square cut folders, kf23025, kf26027, kf26028, kf26030, kf26031, kf26033, open top, open top folders, orange, orange document wallets, orange folders, orange square cut folders, q-connect, q-connect folders, q-connect square cut folders, qconnect, red, red document wallets, red folders, red square cut folders, square, square cut, square cut folder, square cut folder blue, square cut folder buff, square cut folder green, square cut folder orange, square cut folder red, square cut folder yellow, square cut folders, stationery, wallets, yellow, yellow document wallets, yellow folders, yellow square cut folders
Related Products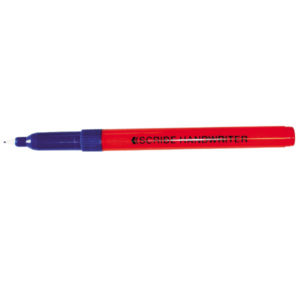 Scribe Handwriting Pens
Scribe handwriting pens are proven to work as well as the leading brand. An excellent value nylon tipped handwriter with special durable nib and easy flow ink. Available in black and blue ink.
£

46.40
Select options