Ezi Glide Ball Point Pens
£4.85
Ezi Glide medium ball point pens. Eziglide's unique ballpoint tip and advanced ink technology ensure a smooth and easy writing experience.
SKU:

EZ0150
Categories: Educational Supplies, Pens, Stationery, Writing and Drawing
Tags: assorted, assorted pens, ball point, ball point pen, ball point pens, ballpoint, ballpoint pens, black, black pens, blue, blue pens, drawing, educational supplies, ez0150as, ez0150bk, ez0150bl, ez0150gr, ez0150pk, ez0150pr, ez0150rd, ezi glide, ezi glide ball point pen, ezi glide ball point pens, ezi glide pens, eziglide, green, green pens, pen, Pens, pink, pink pens, purple, purple pens, red, red pens, stationery, writing, writing and drawing
Related Products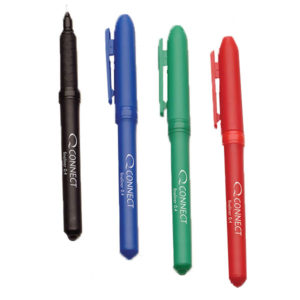 Q-Connect Fineliner Pen
Q-Connect fineliner pens with 0.4mm nib. This ultrafine tip helps with high precision writing and drawing. Available in black, blue, red and Green.
£

4.85
Select Options