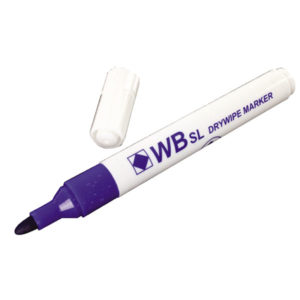 Drywipe Markers
Economy drywipe markers with round tips. These are specially formulated for multiple usage on any whiteboard surface. Available in blue, black, green and red.
£

1.80 –

£

5.65
Select Options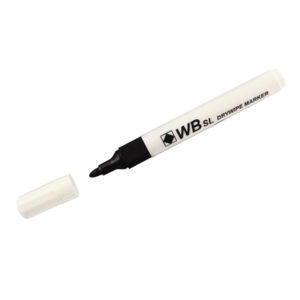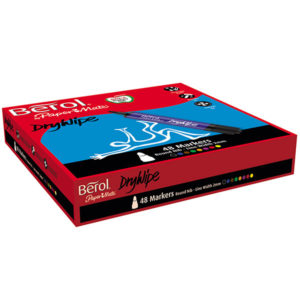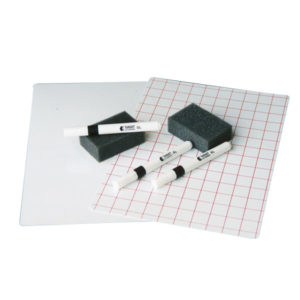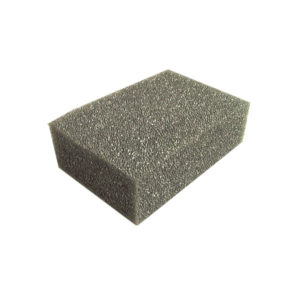 Mini Foam Erasers
Mini drywipe board erasers ideal for small hands for use on show-me boards. Wipes away drywipe ink quickly and easily.
£

8.60
Buy Now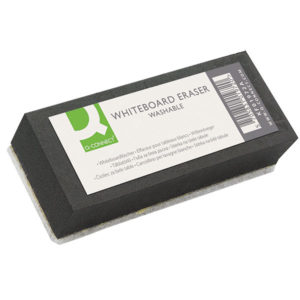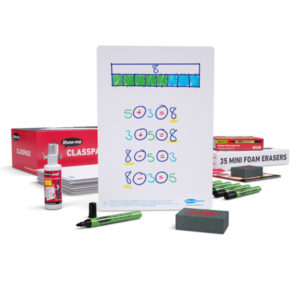 Show-me® A4 Classpacks
Size: A4
Double-sided: plain on both sides
Contains 100 boards, 100 drywipe pens, 100 mini foam erasers
Also contains Show-me MAGIX Whiteboard Cleaner and Conditioner
£

64.70 –

£

167.30
Select Options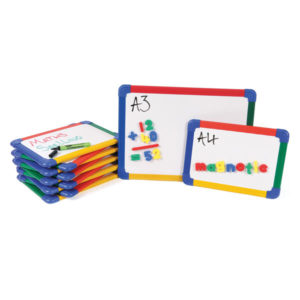 Magnetic Framed Drywipe Boards
Magnetic framed drywipe boards with rigid structure and coloured frame for extra strength. Double sided – plain one side and gridlines on the other. Available in A3 and A4 size.
£

3.80
Select Options