We offer great quality white copier papers, guaranteed to perform. All our papers are priced competitively and are in stock for immediate delivery.
Take advantage of our CALL OFF service where we can hold vast volumes of stocks for delivery in manageable quantities as and when you require them.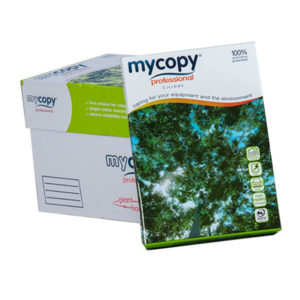 MyCopy Copier
MyCopy Professional is a high white, multipurpose paper for total consistency and reliability in all office equipment. Its excellent sheet formation provides dust free copier paper for high volume usage.
£

2.28 –

£

5.05
Select options