Eraser Large Sleeved
£5.35
Large, high quality erasers in individual paper sleeves.
SKU:

KF00236
Categories: Educational Supplies, Sharpeners & Erasers, Stationery, Writing Aids, Writing and Drawing
Tags: 20 pack, drawing, educational supplies, eraser, erasers, kf00236, large eraser, large rubber, large sleeved eraser, large sleeved rubber, q-connect, q-connect eraser, q-connect rubber, rubber, rubbers, Sharpeners & Erasers, sleeved eraser, sleeved rubber, stationery, writing, Writing Aids, writing and drawing
Related Products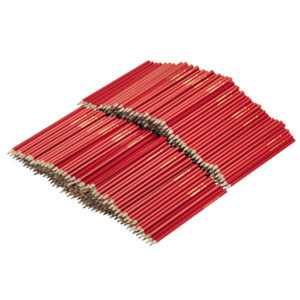 Economy Pencils HB
Standard HB classroom pencils, ideal for writing and drawing. Available with a rubber tip for easy correction. Available in packs of 12 or economical classpacks.
£

0.60 –

£

18.75
Select Options