Adhesive Tape Buff Pack of 6
£10.96
Q-connect buff self adhesive tape 50mm x 60m per roll. For use on hand dispenser.
SKU:

KF27010
Categories: Adhesives & Tapes, Educational Supplies, Stationery
Tags: 50mm, adhesive, adhesives, Adhesives & Tapes, buff, buff sellotape, buff tape, buff tapes, economy tape, educational supplies, kf27010, large sellotape, large tape, large tapes, parcel, parcel tape, parcel tapes, q-connect, q-connect buff, q-connect buff tape, q-connect parcel tape, q-connect tape, qconnect, roll, self adhesive, self adhesive tape, self adhesive tape buff, self adhesives, sellotape, stationery, tape, tapes
Related Products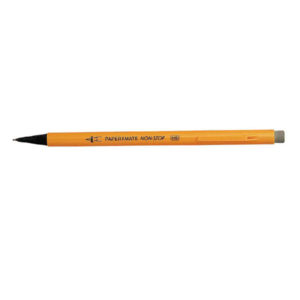 Papermate non-stop HB Pencil
Papermate Non-Stop automatic HB Pencils. These are great for handwriting and drawing with their smooth, sharp lead. Shock absorbing tip protects from breaking and rubber tip enables easy correction.
£

7.04
Buy Now