Pilot Hi-tecpoint Pens
£27.14
Pilot Hi-Tecpoint Ultra pen with 0.3mm or 0.5mm nib. The unique Hi-Tecpoint nib writes with a precise line of pure liquid ink.
SKU:

PIV
Categories: Educational Supplies, Pens, Stationery, Writing and Drawing
Tags: 12 pack, black, black gel pen, black pen, blue, blue gel pen, blue pen, drawing, educational supplies, gel, gel pen, gel pens, hi-tecpoint, hitecpoint, hitecpoint pen, pen, Pens, pilot, pilot hitecpoint ultra, pilot pens, pilot v5, pilot v7, piv5bk, piv5bu, piv7bk, piv7bu, rollerball, rollerball pens, stationery, v5, v7, writing, writing and drawing, writing pens
Related Products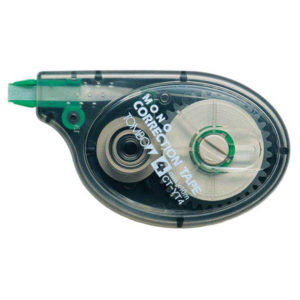 Correction Rollers 4mm x 10m
This tombow mono correction roller produces neither edges nor shadows. Its unique reverse button tightens the tape. The tape is 4mm wide and 10m in length.
£

3.59
Buy Now