Highlighters
£1.60 – £3.90
High quality highlighters with chisel tip and universal ink suitable for copier and fax. Available in 4 individual colours or assorted pack.
SKU:

WX0111
Categories: Educational Supplies, Highlighters, Markers, Stationery, Writing and Drawing
Tags: 10 pack, 4 pack, assorted, assorted highlighters, blue, blue highlighters, chisel tip, chisel tip highlighters, drawing, educational supplies, green, green highlighters, highlighter, Highlighters, pink, pink highlighters, q-connect highlighters, stationery, writing, writing and drawing, wx01111, wx01112, wx01113, wx01114, wx01116, wx01351a, yellow, yellow highlighters
Related Products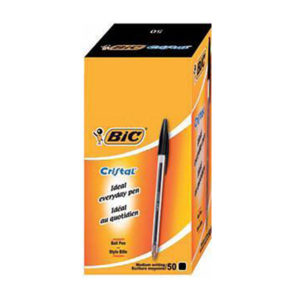 Bic Cristal Medium Pens
Bic cristal medium ball point pens. This is a very popular everyday pen with a 0.4mm tip for smooth writing. Available in black, blue, green and red.
£

9.69
Select Options