Adagio Blue Copier
£6.49 – £7.49
Adagio pale blue, high quality coloured paper and card, guaranteed to meet all your copying and printing requirements.
SKU:

ADBL
Categories: Adagio Pastel Colours, Adagio Range, Coloured Paper, Paper Supplies
Tags: 160gsm, 80gsm, a4, adagio, adagio card, adagio paper, adagio range, adbl160, adbl80, blue, blue card, blue paper, card, coloured, coloured paper, copier, laser, pale blue, paper, paper supplies, pastel, pastel blue, quality, rey, tinted
Related Products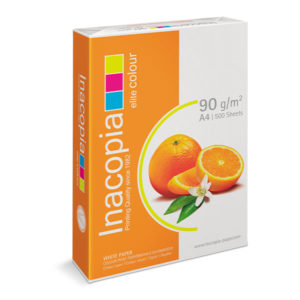 FSC Inacopia A4 90gsm
A very high white paper for excellent, high contrast printing. This multipurpose copier offers totally reliable performance on all office equipment. 90gsm extra bulk and opacity makes it ideal for reports and double-sided documents.
£

5.43
Select Options