Kaskad Puffin Blue
£6.04 – £15.77
Kaskad's superb selection of shades include their pastel?colour range, such as puffin blue.
SKU:

Puffin Blue
Categories: Coloured Paper, Kaskad Pastel Colours, Kaskad Range, Paper Supplies
Tags: 120gsm, 160gsm, a3, a4, blue, blue card, blue copier, blue paper, bright blue, card, colour, coloured paper, copier, kaskad, kaskad card, kaskad paper, kaskad range, kp619075, kp621675, laser, light blue, pale blue, paper, paper supplies, pastel, pastel blue, puffin blue, puffin blue card, puffin blue paper, quality
Related Products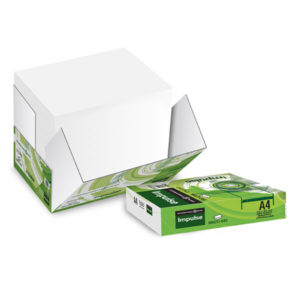 Impulse Rapid Box
Impulse is a high white, multipurpose paper with proven performance and reliability guaranteed. Speed up your production and save on wrapper waste with this ream free box of 2500 sheets loose paper.
£

20.50
Buy Now