Exercise Books A4 80pg
£17.00
Excellent quality, A4 (297x210mm) exercise books with 80 pages of 75g paper and a durable manilla cover. 8mm margins.
In stock for fast delivery! 50 exercise books per pack. Discounts available on bulk purchases.
SKU:

668
Categories: Educational Supplies, Exercise Books
Tags: 5mmsq, 668104, 668159, 668200, 668210, 66836, 66849, 66852, 66878, 66894, 80, 80pg, a4, a4 exercise books, blue, books, cover, dark blue, dark blue exercise books, dark green, dark green exercise books, exercise, Exercisebooks, green, light blue, light blue exercise books, light blue squared, lined, manilla, mm, orange, orange exercise books, orange squared, pages, purple, purple exercise books, red, red exercise books, squared, yellow, yellow exercise books
Related Products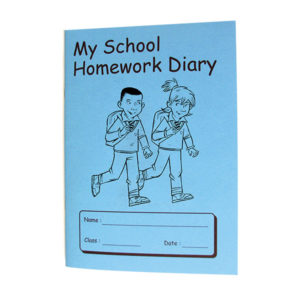 My School Homework Diary
My school homework diary is as work book designed to help develop planning skills and encourage good homework patterns. Establish a 'Value Added' homework policy by keeping staff informed, parents in touch and pupils involved.
£

15.39
Select options