A4 Stapled Sketchbooks
£9.12
A4 Stapled Sketchbooks with 4 staples with black or blue covers. 100gms or 140gms Paper.
Four Staples is that you can guillotine into A5 Landscapes.
SKU:

N/A
Categories: Writing and Drawing, Exercise Books
Tags: 100gsm, 100gsm cartridge, 140gsm, 140gsm cartridge, a4, black, black sketchbooks, blue, blue sketchbooks, sketchbooks
Related Products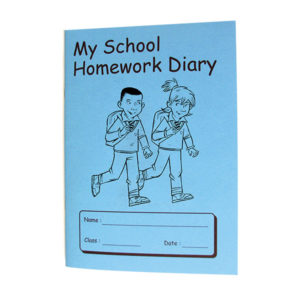 My School Homework Diary
My school homework diary is as work book designed to help develop planning skills and encourage good homework patterns. Establish a 'Value Added' homework policy by keeping staff informed, parents in touch and pupils involved.
£

15.39
Select Options