MPS Janitorial makes all products for your cleaning, catering and premises maintenance available to you in the same competitive, efficient and speedy manner which you experience with MPS. We can offer a HIRE SERVICE for larger cleaning equipment and machines. MPS has a further range of janitorial products available for next day delivery and all at heavily discounted rates. Please enquire about our complete stationery guide by requesting a catalogue on: 0808 141 3350 or browse: www.opinfo.net.
Sale!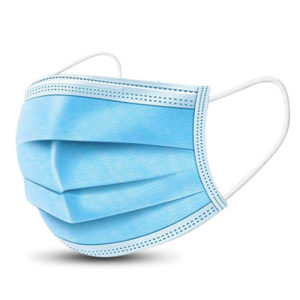 3 Ply Face Mask
Ear-loop type: 3-ply Non-woven cloth, low breathing
Resistance and high filtration efficiency.
Mini-fiber high electrostatic filter – filtration efficiency of
Dust & powder is about 95%.
Anti-virus, smog and pollen.
Inner cover is well sweat-absorbed, while outer cover is
Water resistant.
£

0.16
Buy Now