What was a normal day delivering paper and stationery to our local Manchester schools, after his last deliveries in June Mark spotted a distressed lady on the wrong side of the railings on a bridge.
Quickly he made his way to her where he contacted the police to pinpoint his location, Mark held on tight to the lady until the police arrived to assist. Eventually safely lowering her down on a hydraulic platform to safety.
The lady had been been suffering for a while with mental health issues, and it had got to the point of being unable to cope. She now has been given the specialist help she needs to aid in her recovery, a chance Mark gave her instead of the unthinkable happening,
A few weeks later while on deliveries Mark received a phone call from the PA of the Chief Superintendent of Rochdale inviting him to the annual Rochdale police award ceremony in September, to receive the 'Local hero award'.
It was presented to Mark by the Mayor of Rochdale, and Chief Superintendent to a standing ovation from everyone in the room, which included many award winning police officers.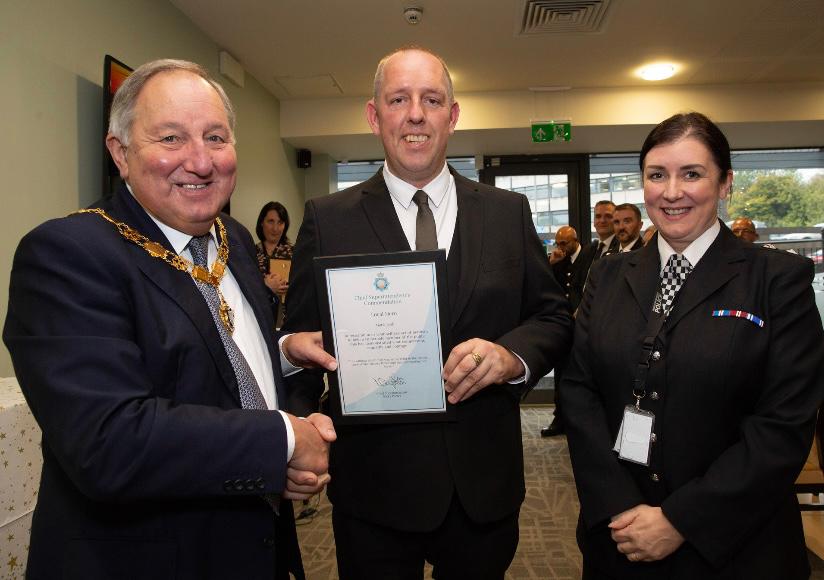 All of us at MPS are so proud to have heard this news, congratulations Mark and well deserved for your quick thinking and heroism to help this lady who needed someones caring help.