Teaching walls are becoming an increasingly popular product in creating a focus for the classroom. In Primary and Secondary schools space is precious and sometimes hard to find, but these bespoke modular designs can incorporate a large amount of storage in one space. Keeping the classroom tidy and free of clutter.
Integrating new technologies such as interactive screens provide a focal point for the class to keep children's attention. Keeping a range of learning aids at the front of the classroom minimises distractions during lessons while making the most of valuable floor space.
In many schools space is limited and by reducing the need for other storage facilities you can maximise classroom space to create a better working environment. You are making the front of the classroom the hub for both teachers and students with all your resources integrated in or around the wall systems.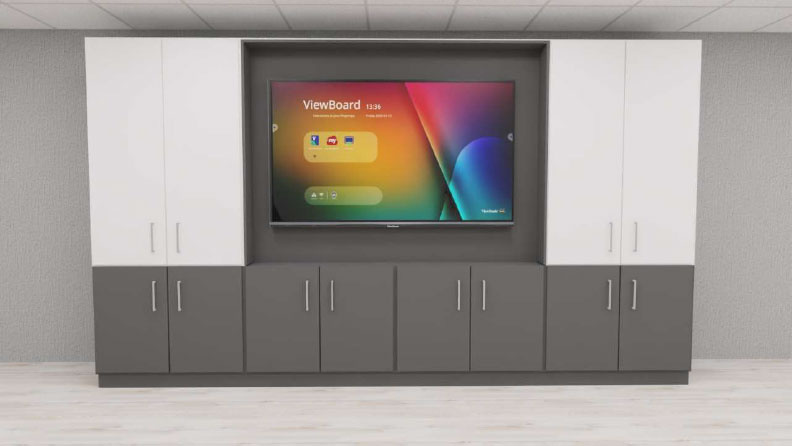 Every design we make is different. Perfectly fitted to the space, designed to your needs and manufactured and installed by our MPS team. We can provide you with FREE 3D plans so you can visualise the product in your classroom after our initial onsite survey. A wide range of finishes, colours and material are available which can be discussed with out team.
Can your teachers instantly access all the resources they need to efficiently run lessons? Do you need to free up valuable floor space for a clutter free environment?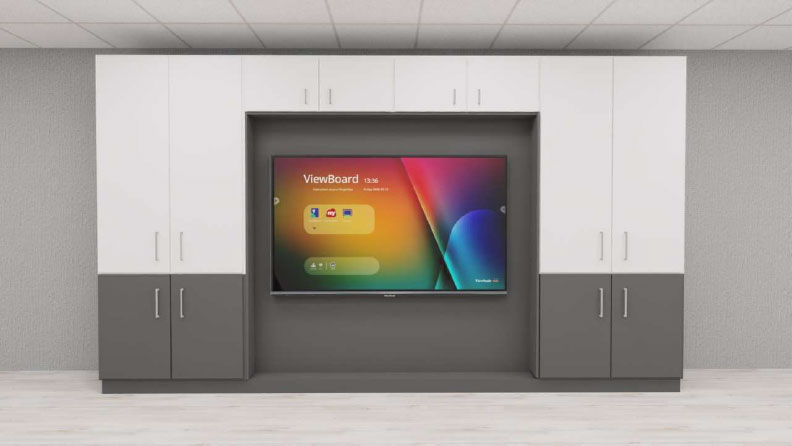 In all of our teachers we can incorporate new technologies with our range of interactive teaching boards. Designed to help classrooms connect, collaborate, and create, the digital whiteboard delivers exactly what you need to drive engagement, energise and motivate students, and make teaching more fun.