Easy Peel Address Labels
£1.38
Q-connect, easy peel, self adhesive address labels on a roll.
SKU:

KF26092
Categories: Educational Supplies, Labels, Labels, Stationery
Tags: 200 labels, address, address label, address labels, address labels on a roll, easy peel, easy peel address labels, easy peel labels, educational supplies, kf26092, label, label roll, Labels, labels on a roll, labels roll, q-connect, q-connect address labels, qconnect, qconnect address labels, roll, self adhesive labels, stationery
Related Products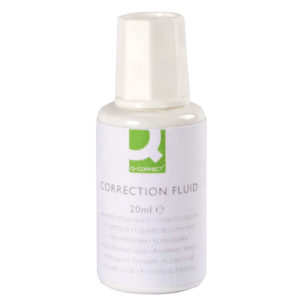 Correction Fluid 20ml
Hide mistakes quickly and effectively with this correction fluid in 20ml bottle. Dries smooth in seconds and covers all types of ink.
£

4.58
Buy Now