Professional Learning hub with a versatile space for teaching as well as receiving outside visitors from industry for conferences.
Versatile Space
Use of folding tables of different shapes to create a creative space that can be adapted for various used for both education and business meetings. Ideally to support up to 100 people any time.
Assorted furniture selections for the purpose of creating different spaces, IT working, concentrated working and relaxed learning. 2 tones of colours for the design and seating to create a feeling of separate working areas for the learning hub.
Planning the space
Working closely with Oldham 6th Form enabled us to gain a good understanding as to what they were looking to achieve and what furniture we could provide to help maximise the areas potential.
Using mobile and modular furniture, we developed a concept that can be easily adapted allowing for a truly multi functional space.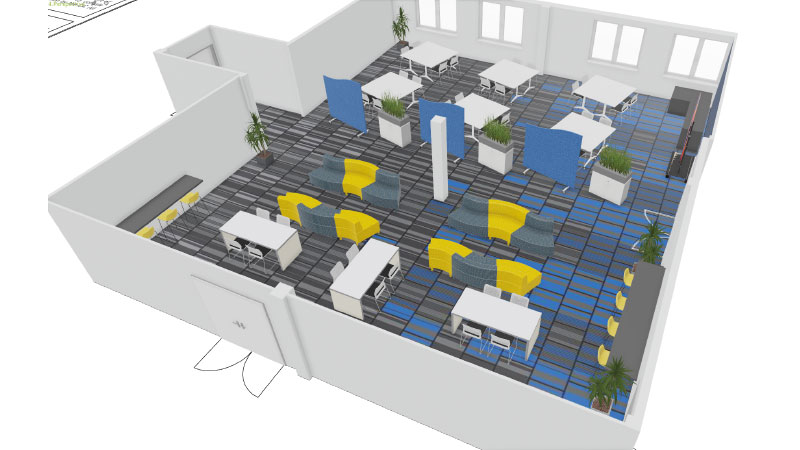 Due to Covid restrictions, we completed all the design work remotely over video call. With the aid of 3D models and photo-realistic renderings, we were able to provide an accurate impression of how the new Learning Hub would look. After finalising finish details, an install date was set and our in-house fit-out team promptly completed the project.