Creating a vibrant and inspiring place to read and learn for the children. A place where they can feel safe and at home.
a fun place to be
Our brief was to create separate zones for the children to work, play and read both in groups and independently. Easy access storage for the children and a mixture of soft seating, tables and chairs. Our team designed bespoke reading booths where children can like back and let their imagination run wild with their favourite book. Modular soft seating shapes which can be easily moved around and configured in different shapes.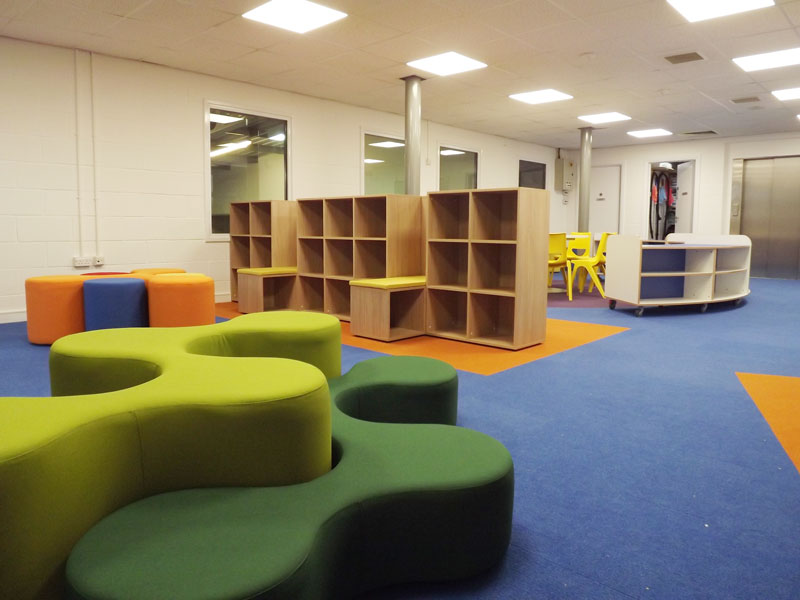 colours to inspire
Children love adventure and places they can cuddle up, hide and make dens. With this choice of furniture they can find a cosy space to make themselves comfortable. The wide range of colours used will inspire creativity and a place that will excite children to use.
Are you looking to update your library area? Contact out team to discuss how we can create your magical space. 0800 999 6061 or contact us here to book in a site visit.