Yellow Dusters
£6.80
Standard soft yellow dusters, 508mm x 355mm.
Related Products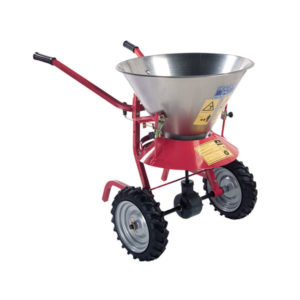 Salt Spreader 50kg Hopper
This salt spreader 50kg hopper helps to prevent the build up of ice or snow. With solid tyres that provide additional grip in icy conditions and an adjustable spray pattern from 1 to 8 metres, this hand pushed product is easy to use and effective. It has a 50kg capacity for a large amount of salt.
£

676.44
Buy Now