Electric Pencil Sharpener
£37.80
Heavy duty electric desktop pencil sharpener. Mains operated.
4 in stock
SKU:

3252A
Categories: CLEARANCE, Desktop Accessories, Sharpeners & Erasers, Writing Aids, Writing and Drawing, Educational Supplies, Stationery
Tags: 3252a, accessories, desk, desktop, Desktop Accessories, drawing, educational supplies, electric, electric pencil sharpener, electric sharpener, heavy duty, heavy duty pencil sharpener, heavy duty sharpener, pencil, pencil sharpener, pencil sharpeners, pencils, sharpener, sharpeners, Sharpeners & Erasers, stationery, writing, Writing Aids, writing and drawing
Related Products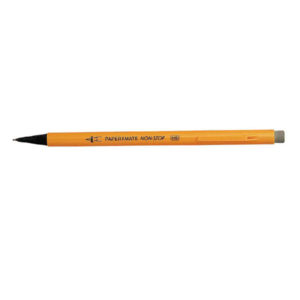 Papermate non-stop HB Pencil
Papermate Non-Stop automatic HB Pencils. These are great for handwriting and drawing with their smooth, sharp lead. Shock absorbing tip protects from breaking and rubber tip enables easy correction.
£

7.04
Buy Now