3 Ply Face Mask
Ear-loop type: 3-ply Non-woven cloth, low breathing
Resistance and high filtration efficiency.
Mini-fiber high electrostatic filter – filtration efficiency of
Dust & powder is about 95%.
Anti-virus, smog and pollen.
Inner cover is well sweat-absorbed, while outer cover is
Water resistant.
63500 in stock
You may also like…
Sale!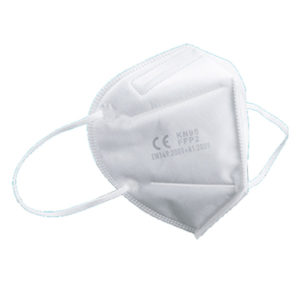 FFP2 Re-Usable Face Mask
FFP2 Re-Usable Face Mask
Four layered filter guard
Bacterial filtration effeciency BFE>95%
Inspiratory resistance <115Pa
Expiratory resistance <65 Pa
Breathe freely
Executive Standard GB2626-2006
FFP2 grade
Ear face mask
1000+ £98p
Buy Now