CLASSROOMS
Creating Classrooms
In recent years we have seen a shift in classroom design. As class numbers increase, it's more important than ever to maximise the functionality of our rooms and to monopolise on the space available. Think of your lesson plan and how best to interact with the students. Does the lesson require a table? If not, how about assembling the chairs in front of the whiteboard to promote focus? For collaborative work, the tables can be reconfigured into groups.
Agile Layouts
Flexible learning is becoming increasingly popular in UK schools. Choosing furniture solutions that can both incorporate agile layouts but also a more traditional style if needed.
We know that inspired furniture choices encourage learning and well being in students daily life. Classroom are designed with specific areas to reflect the type of learning such as reflective areas, music, reading, group projects, quiet areas and multimedia zones to reflect the teaching style preferred by the teacher.
It's not just creating better spaces but a whole new learning experience for this and future generations of children. Encouraging them to learn in collaborative spaces and develop in an inspiring world of educational Furniture.
 
Call us to learn about how our in-house team can create you ideal working space to encourage better health, learning and work ethic.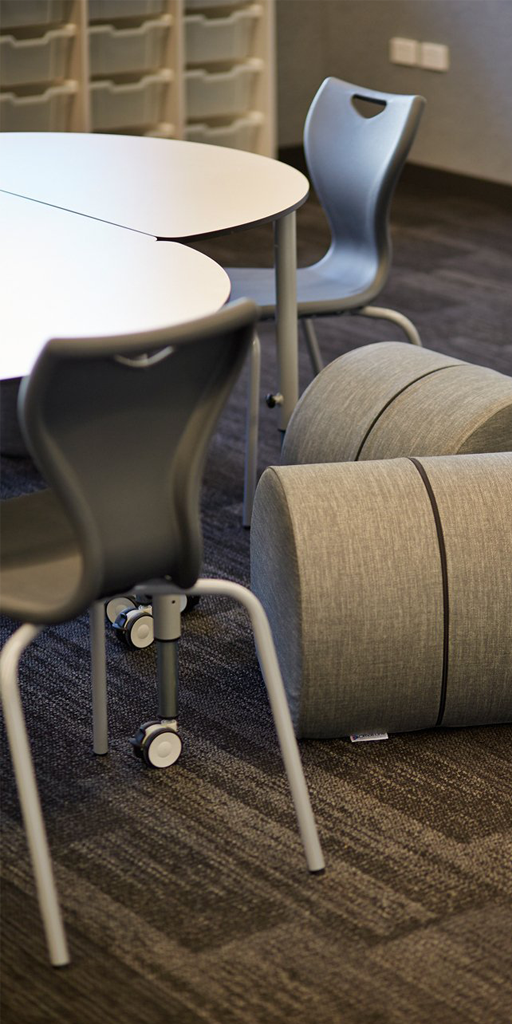 COMFORT & STLYE
Feel At Home
A classroom is more than just a place to learn. It's a place of comfort and safety, inspiration and hope, laugher and ambition. You want to create a space that gives students that feeling of warmth and security when in school, this not only creates a better school life but also a better health in an uncluttered, well designed classroom.